Do's and Don'ts of Writing a Resume in 2019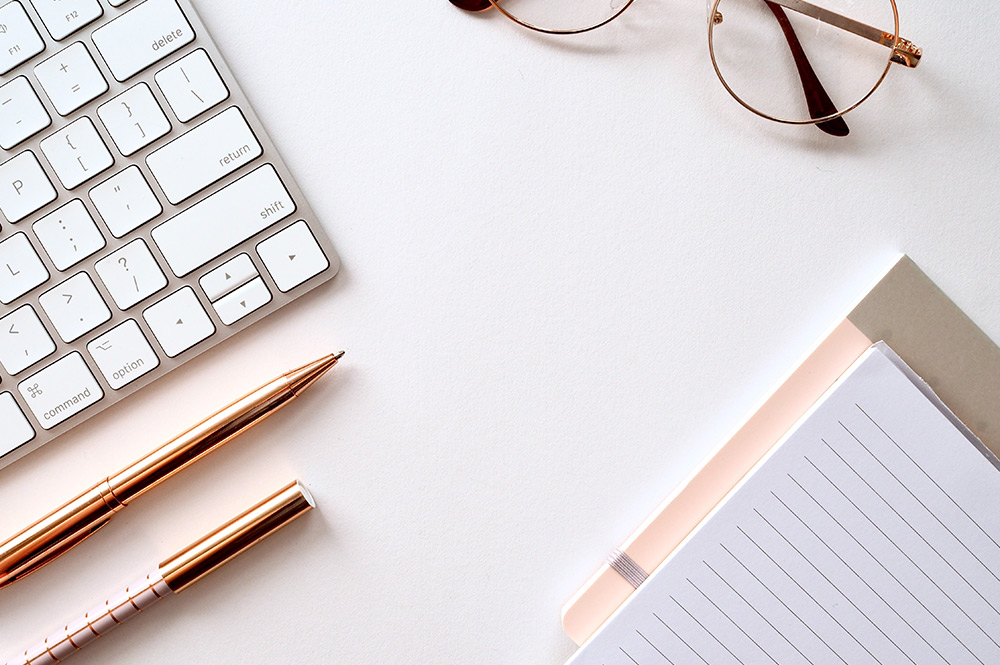 When it comes to writing or updating your resume, certain elements can help you create the perfect resume. Trends will change, but a resume is still a widely accepted way of showing the kind of work you're able to do and help you land your dream job.
Four Types of Resumes
Before you jump into what kind of content to put into your resume, you need to decide what type of resume is right for you. There are four types of resumes; three of which are physical documents, and one that is completely virtual. When it comes to choosing a physical resume type, your job experience will help you decide which is best for you.
A chronological resume is excellent for people who are seeking jobs like their current position. This type of resume gives an organized display of career history and is perfect for students and entry-level candidates. Academic resumes can also benefit from a chronological resume structure.
A functional resume is excellent for creative jobs and people who are transitioning from the military. This type of resume works for people who don't have linear career experience or jobs that aren't disclosed publicly, at times due to being in the military. A functional resume focuses more on the skills one has more than the length of experience.
The third kind of physical resume is a combination resume. This is a mixture of the functional and chronological resumes and is excellent for people who are targeting a specific position. People who are transitioning to a new career or have employment gaps can benefit from this type as well.
For those in the design industry or doing any visual work, having an online portfolio can be the most beneficial. Websites such as Wix, Squarespace, or WordPress have templates to help you design a visually appealing spread of your work and can give potential employers a better idea of your talent.
Tips for Designing a Good Resume
Creating a resume looks different for everyone, but tailoring your presentation to an employer can make or break your chances of landing the job. One of the best things you can do is have a professional email address. Your email address is usually the first thing an employer sees along with your necessary contact information (which should be at the top of your resume).
When it comes to the design:
Don't use large or crazy fonts. Using between size 10 and 12 point and a font such as Arial helps to make your resume easily readable. Be strategic with your use of bold, capitalization, and italics as well.
Place your most important information at the top third of the page, as the person reading it generally will not read the entire resume.
If you are younger, don't list jobs you've had before the past ten years. If you're older, limit it to 15 years.
Keep your content short, as you're essentially giving a summary of who you are in your career.
Place the links to your social media profiles, personal websites, and your blog on your resume to give the hiring staff additional ways to review you as a potential employee.
Use a pre-designed template. Having an outdated resume template can make it more likely employers won't read it. Your cover letter should use a matching font and format as well.
Ensure that the file is named correctly when you send it through email. A poorly named resume can give employers a reason to ignore you. For example, a file named Resume.pdf won't work, whereas a file named Jim-Smith-Resume.pdf looks clear and professional.
Things to Avoid on Your Resume
Your resume is the best way to get your foot in the door at a business, but there are some things potential employers notice that can hurt your chances.

Before sending your resume out, make sure you don't include these things:
Spelling Errors. If your resume has any spelling errors, employers may see it as a lack of attention to detail and rule you out.
Don't include the word resume within the text of your resume. It should be evident to the person reading the document what you've sent them.
The date, photographs of you or personal information outside of address, email, and phone number. Your resume should be a representation of your work history & experience, and that's it.
Unrelated work experience. Tailor your job descriptions to fit best the job you're trying to get. Working an entry-level food service job probably won't be beneficial when applying to an accounting position if you have other relevant experience.
Skills that aren't useful anymore. If you have expertise with Microsoft Word or Google Drive, don't put it on your resume. Knowing how to use these programs isn't a unique skill.
Negative words. Use of positive words puts a potential employer in the right mindset. Focus on what you have done and not what you haven't.
Figuring out what should or shouldn't be on your resume is different for every person and it can be challenging to create a message that is appealing to employers.
Corporate Ladder Search Partners can assist you with your job search by becoming your personal career search advocate. Our client-centered approach means you'll be working one on one with our professionals to determine your career needs. We can provide resume assistance, interview preparation and much more. Learn more about the benefits of working with Corporate Ladder.