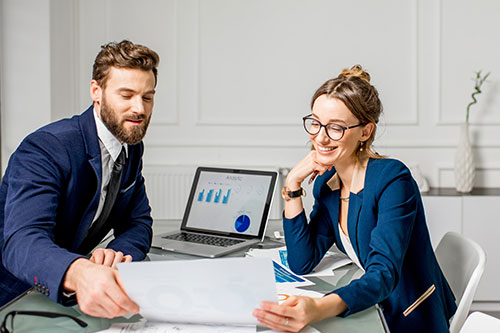 Staffing for Accounting & Finance Jobs
Count on Corporate Ladder to help hire and staff positions at all levels within your accounting/finance organization. Our Search division caters to full-time hiring from mid-senior level to CFO hiring needs. For a full list of positions, see the list below.
Our Temporary division can help you get through busy times of year, handle special projects, medical leaves and vacation coverages. Whether you need an Interim Controller to step in after a resignation or an experienced Accounts Payable Specialist to help with backlogged invoices, Corporate Ladder has you covered.
---
Featured Job Openings:
---
Finance & Accounting Job Placements
Accounting Clerk
Accounting/Finance Director
Accounting/Finance Manager
Accounts Payable/Accounts Receivable
Accountant/Senior Accountant
Assistant Controller
Auditor/Senior Auditor
Billing
Full Charge Bookkeeper
CFO
Credit Analyst
Credit & Collections
Financial
Financial Analyst/Senior Financial Analyst
IT
Operational
Payroll Administrator
Payroll Manager
Sarbanes Oxley (SOX) Compliance
Treasury Analyst
Treasury Director
VP of Accounting/Finance